Justin M. Bollinger (27) of Wadsworth, IL was in court today after being arrested on a warrant yesterday for kidnapping and other very serious charges. Bollinger successfully evaded police on December 22, 2022.
According to the criminal complaint:
On December 22, 2022 at 6:12 am, Kenosha County Deputies were dispatched to the area of 38000 86th St for a report a woman who called 9-1-1 and was screaming. A man could be heard in the background saying he was going to "beat the shit" out of her. More 9-1-1 calls came in describing a man attacking a woman near highway 50 and highway 83. The male left the area without the woman. Deputies would later learn that the woman was kidnapped by her long-time partner. A bystander, 52-year-old Charles Schlichtenmyer saw the woman in distress. He ran to her aid. KCE reached Schlichtenmyer by phone Friday evening. "I really don't want any recognition," he told us. "When you see someone who needs help, that's what you do. I'm glad she's alright," said the Wisconsin finish carpenter.
Deputies transported the woman back to her home and they saw a large pile of glass in front of the front door. The victim said she was sleeping when her ex-fiance broke into her home. She called 9-1-1, but Bollinger took the phone from her and pulled her by her hair and into his truck. Bollinger left at a high rate of speed and was driving aggressively. She pleaded with him to slow down. Bollinger threw her phone out of the truck at one point. At the intersection of 83 and Highway 50, she opened the truck door and escaped. She got into Schlichtenmyer's car, who was a stranger to her. Bollinger than turned off Schlichtenmyer's vehicle and took the keys. Bollinger then grabbed Schlichtenmyer by the shirt. Bollinger then tried to rip the woman out of the car, this is when Schlichtenmyer came to her aid and began a struggle with Bollinger. Schlichtenmyer yelled at other motorists to call 9-1-1. They did. The woman told Schlichtenmyer that Bollinger was going to ram the other cars and kill her. The woman had a swollen lip, an injury on her ear and a bruise on her leg. She explained to deputies that she was living with a relative in Kenosha County since she left Bollinger a month ago. She told police that Bollinger had a past history of domestic violence.
For this incident, Bollinger was charged with kidnapping, burglary, intimidation of a victim,domestic battery, two counts of disorderly conduct, and criminal damage to property. A $25,000 arrest warrant was signed on December 28, 2022 by Court Commissioner Kelly Heckel.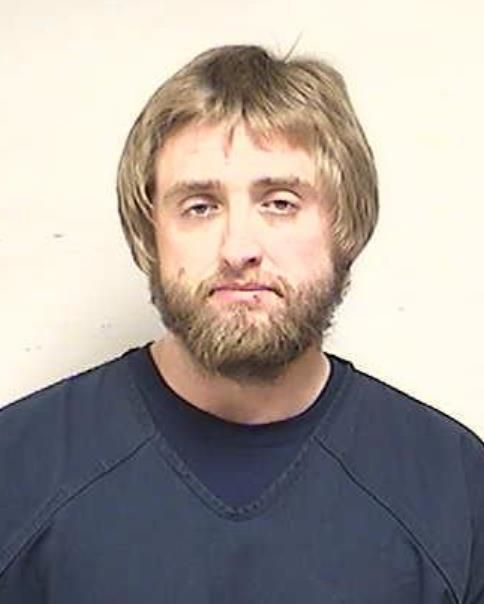 Bollinger was chased by police in Waukegan, IL later on December 22, 2022. He then was seen in the Village of Pleasant Prairie. Officers with PPPD staked out an area where they thought he would be coming to. Bollinger arrived in his truck. An officer turned on his lights and siren and approached the truck. Bollinger put his truck into reverse and accelerated, almost striking the police car. Bollinger then fled officers in the fresh snow, making it especially dangerous. Police tried the stop sticks, but were unsuccessful. The chase was terminated by the Wisconsin / Illinois border. On December 26, someone claiming to be Bollinger called the Sheriff's Department to ask if he was wanted. He then told the Sergeant that he had been in Missouri for a week. Yesterday, Kenosha County Deputies received a 9-1-1 from a female who said she had to go but "cops are looking for him." Bollinger was at his parent's home in the Town of Randall and deputies arrived. They found Bollinger hiding under a bed. Deputies found THC and meth also. Bollinger was arrested.
In court today from the Kenosha County DA's office was T. Clair Binger. Today, Bollinger received five new charges: First degree recklessly endangering safety, attempting to flee or elude an officer, possession of meth, possession of THC, and possession of drug paraphernalia.
He described the allegations in detail and asked Kenosha Circuit Court Commissioner Larry Keating for a high cash bond, calling Bollinger a flight risk. Keating agreed and set Bollinger's cash bail at $100,000 between the two felony cases. Bollinger faces more than 80 years in the Wisconsin prison system if convicted.
Bollinger is due back in court on January 13, 2023 at 9:45 for a preliminary examination.