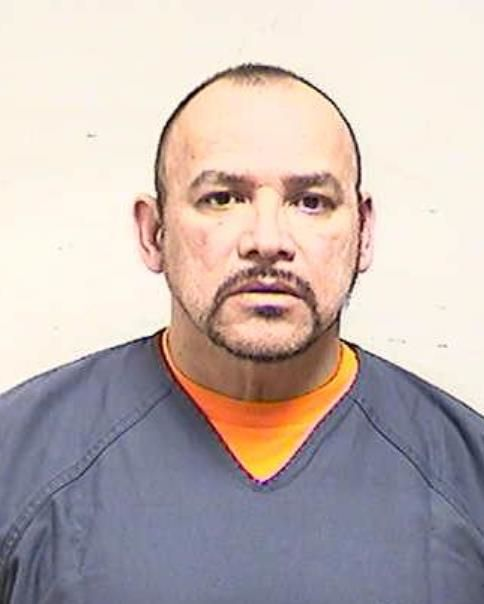 A popular Community Liaison at Indian Trail High School and Academy in Kenosha, caught a huge break from the Kenosha County District Attorney's office. The Kenosha Unified School District, however, might not give him the same break.
Samuel D. Sauceda, 58, of Kenosha, was arrested on the evening of April 4, 2023 at his home in the 3500 block of 18th Ave. The following is all alleged in the police report, obtained by KCE. The mother of a teenage boy "Max" ¹ called police to report that her son had a gun pulled on him by Sauceda and held him "hostage" for about 10 minutes. Max told a responding Kenosha Police Officer that he had been battered and threatened by Sauceda. Max said that he was involved in a sex act with "Lucy." ¹ Sauceda walked in on them in his living room. Max told police that Sauceda pushed him with both hands on his chest and continued to push against Max's chest. He told responding officers that it was a six out of ten in pain. He said that Sauceda then clenched his hand into a fist and yelled "I'm going to cave your fucking skull in." Max told police Sauceda didn't further strike him, but took Max's phone and called Max's mother to report the incident. Max said Sauceda then kept Max's phone away from him. Sauceda then told Lucy to take out the dog. He then went into his bedroom to get a gun. He told police that Sauceda exited the bedroom with a black handgun. Sauced then said "I'm going to kill you… I want to kill you so fucking bad!" Max told police that Sauceda again shoved him and pushed against his chest, again causing pain at six out of ten. He said that Sauceda again raised his clenched fist. Max stated that he believed that he was in imminent danger from Sauceda with either his fist or the handgun that was now in his pocket. Max told police that he was worried about Lucy becuase during the incident, he was calling Lucy a whore and cursing. He thought maybe Sauced was harming her.
Police made contact with Sauceda, who admitted to shoving Max. He denied pulling out a gun or pushing against Max's chest. He also told police that he wanted to strike Max, but didn't. Police also spoke with Lucy who confirmed Max's depiction of the events, but said she was outside before the gun was allegedly pulled.
Kenosha Police arrested Sauceda based on probable cause of misdemeanor disorderly conduct while armed, and felony child abuse. Sauceda was scheduled to be in court the next day, but Kenosha ADA Daniel Tombasco ordered Sauceda released from custody. He was not charged as planned. We were at the planned court date but weren't aware that Sauceda was released until we were informed by court staff. We spoke to DA Gravley and asked him if Sauceda's prominence in the community was the reason for the about-face. Graveley said that he can't talk about the case, but assured us there was nothing nefarious about this decision. According to the police report, ADA Tombasco asked Kenosha Police to do a follow-up investigation. This was done by a Kenosha Police detective on April 11, 2023. On May 30, 2023, DA Graveley told KCE that office would not be pursuing criminal charges against Sauceda. Instead, he was issued a non-criminal citation for disorderly conduct. He is scheduled to appear in court on June 27, 2023 at 1pm. If he does not show up, pleads guilty, or "no contest", he will have to pay a fine and the case will be closed. It will not appear on his criminal record. If he pleads "not guilty", he can fight the fine.
Sauceda's arrest posed an important decision for the Kenosha Unified School District. Sauceda works at ITA on 60th St in Kenosha. We reached out to KUSD and spokesperson Tonya Ruder shared the following with us the day after the incident:
"We are aware of the community incident that occurred last night involving one of our staff members. This was a community incident and did not occur during school hours or any school-related events. We are not at liberty to share any further details related to this personnel matter."
KUSD has since told us that Sauceda is on administrative leave. We are told by an insider that he isn't returning.
¹ KCE is not identifying the minors' names, ages, or any other identifying features.