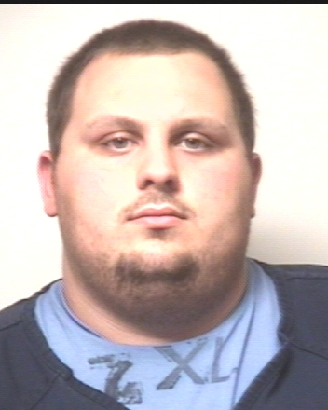 Former business partners Michael Perrine and Tim Wade are headed to court for a failed food trailer called "Blu Popper." Perrine filed suit on February 13, 2023 against Tim Wade, alleging that Wade caused the business to fail by breaching their contract and fiduciary duty. Wade however, is asserting that the business failed becuase of Perrine. When the two decided to invest together in the business, Perrine never told Wade that he was a sex offender and certainly not any of the details of his conviction.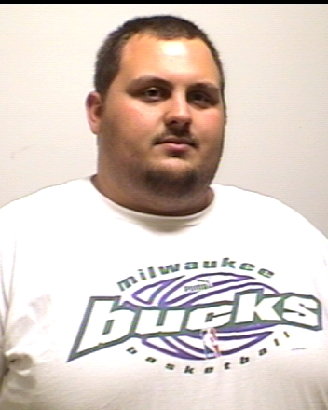 Sex Offense
According to a criminal complaint, Michael (Mike) Perrine was 22 years old in 2006 when he coached girls basketball at Holy Rosary Catholic School in Kenosha. An 8th grade little girl, 13 or 14 years old at the time they met, caught the eye of Perrine. The two started to talk on the phone and text each other. The young girl's mother found out and told her daughter not to have contact with Perrine any longer. Even after being told not to, the child still saw Perrine, riding her bicycle to the storage unit facility he worked at to see him. Her mother thought that the two had sexual intercourse so she took her for a sexual assault examination. The girl and Perrine both admitted to kissing and digital penetration (fingering). When the girl's father found out about the sexual relationship, Perrine quit his job as coach. Perrine told the girl that he was risking going to prison for the rest of his life.
Perrine was arrested and charged with three counts of sexual assault of a child. Two Judges recused themselves from the case because they were "acquainted with the Perrine family." The third judge to be assigned, the late Michael Wilk did no such thing. The prosecutor at the time was Michael Graveley who is now Kenosha's District Attorney. Apparently Graveley was very light-on-crime back then also. He worked out a plea deal with Perrine that resulted in him pleading guilty to one count of sexual assault of a child. The other two counts were dismissed but read-in. Judge Michael Wilk accepted this plea deal. Perrine was sentenced to not a single day in jail. There were a lot of upset family members that day. Mad at the prosecutor for being weak on a serious crime, and a weak Judge who approved most plea deals without a second thought.
Thankfully, weak prosecutors and judges can't get around one thing – the sex offender registry. Perrine is required to register for life. Perrine is compliant with the registry and is not wanted by police.
Food Trailer
Perrine is a landscaper by day, owning and operating Perrine Property Management, LLC, but started a food trailer called "Blu Popper." It was modeled after his grandfather's restaurant called Fon Tan Blu that was operating in the 70's.
We ran a story on June 9, 2021 when we learned Andrea Forgiana, daughter of the late Ray Forgianni, allowed the sex offender to serve children at the Kenosha Harbor Market. The Kenosha Public Market, at the time, declined to allow Perrine at their market, according to president Michael McTernan, a local attorney.
Our story reached every corner of the state. According to Wade, the potential for a busy inaugural summer for Blu Popper quickly plummeted. One after another, locations, businesses and food events started to cancel partnerships with Blu Popper at events featuring the trailer because of the horrendous act of one of the owners. They didn't want a child sex offender around….well…. children. Only the wokest and bravest far-left progressives stood by Mr. Perrine and patronized his business.
Crystal Miller, employee of Frontida Assisted living was one such woke person who didn't mind a sex offender near her family and friends. "Blu Popper is welcome to be a vendor at our event and offer food for sale," she told KCE in an email on June 11, 2021. She ran as a republican for assembly but tried to toe the line, appealing to democrats. She lost big, but is reportedly considering a run for Kenosha Mayor, a notion that most reasonable people dismiss as not serious.
Wade lawyered up and intends to fight the suit in court. He contends that the only reason the business failed, is becuase Perrine never disclosed his status as child sex offender. Wade says that when our story ran, all of his business ran with it. The trailer couldn't be profitable becuase of the reputation that was now garbage.
DeRangos Buys Trailer
Several readers tipped us off to the Blu Popper trailer last summer, now covered in "DeRangos" logos. We emailed Joe Passarelli, asking him if he was now partners with Perrine and he didn't respond to us. He later related to KCE, via a third party, that is is not in partnership with Perrine.
KCE Reached out to Perrine's attorney for comment, but he said he can't comment at this stage in the proceedings.