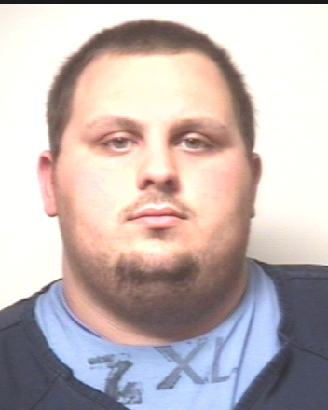 Criminal Conviction
According to a criminal complaint, Michael (Mike) Perrine was 22 years old in 2006 when he coached girls basketball at Holy Rosary Catholic School in Kenosha. An 8th grade little girl, 13 or 14 years old at the time they met, caught the eye of Perrine. The two started to talk on the phone and text each other. The young girl's mother found out and told her daughter not to have contact with Perrine any longer. Even after being told not too, the child still saw Perrine, riding her bicycle to the storage unit facility he worked at to see him. Her mother thought that the two had sexual intercourse so she took her for a sexual assault examination. The girl and Perrine both admitted to kissing and other explicit sexual activity. When the girl's father found out about the sexual relationship, Perrine quit his job as coach. Perrine told the girl that he was risking going to prison for the rest of his life.
Perrine was arrested and charged with three counts of sexual assault of a child. Two Judges recused themselves from the case because they were "acquainted with the Perrine family." The third judge to be assigned, the late Michael Wilk did no such thing. The prosecutor at the time was Michael Graveley who is now Kenosha's District Attorney. Apparently Graveley was very light-on-crime back then also. He worked out a plea deal with Perrine that resulted in him pleading guilty to one count of sexual assault of a child. The other two counts were dismissed but read-in. Judge Michael Wilk accepted this plea deal. Perrine was sentenced to not a single day in jail. There were a lot of upset family members that day. Mad at the prosecutor for being weak on a serious crime, and a weak Judge who approved most plea deals without a second thought.
Lifetime Sex Offender Registry
Thankfully, weak prosecutors and judges can't get around one thing – the sex offender registry. Perrine is required to register for life. Perrine is compliant with the registry and is not wanted by police.
Food Trailer
Perrine is a landscaper by day, but recently started a food trailer called "BLU Popper." It is modeled after his grandfather's restaurant called Fon Tan Blu that was operating in the 70's. The "Positive News Only" website Kenosha.com recently wrote an article about BLU Popper, praising the idea and people behind it. We reached out to Kenosha.com because we wanted to know if they were aware of Perrine's past when they ran the story. They didn't return our communication.
Kenosha is a very liberal city, so its no surprise that some organizations overlook this type of behavior in the name of tolerance. The Kenosha Harbor Market founded by the late Raymond Forgiani welcomed BLU Popper and Perrine. He was operating his food truck Saturday, June 5, 2021 with some young-looking girl employees. Did they know about his past? Someone snapped some photos of his trailer on Saturday, the inaugural day for the business at the market.
We reached out to Ray's daughter, Andrea Forgiani who is now the executive director of the Kenosha Harbor Market. We wanted to know if she knew that the owner-operator of the trailer was a sex offender. There may have been a logical explanation and we wanted to report the truth. Unfortunately, instead of responding, Andrea called Perrine to tell him that we were asking questions. Perrine then started to tell others that he was going to sue the Kenosha County Eye if we write a story about him. Well Michael, the 1st Amendment is under attack in the USA, but it is still alive and well. We have the right to write about you. You can't stop us.
Kenosha Public Market
We spoke to a representative of the Kenosha Public Market, the competing market on Saturday mornings. They didn't want to speak in much detail about Blu Popper, but did tell us "BLU Popper applied to have a spot at our market and our board decided against it".
Kemper Center
We were told that the Kemper Center is allowing Blu Popper but not Perrine himself. We emailed them to confirm and they didn't respond. The Kemper Center is run by Ed Kubicki and we're not sure if he uses email.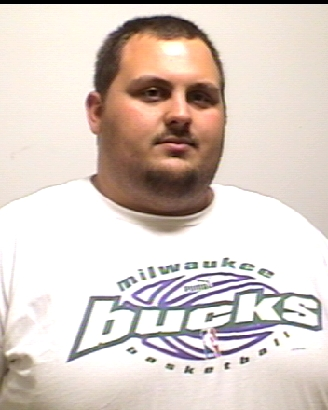 Opinion
Second chances are great and most of us deserve one. However there are some things that don't mix – sex-offenders and children. When we received the tip about Perrine, we thought it was bogus. "There is no way that family-friendly places like the Kenosha Harbor Market would allow someone convicted of Sexual Assault of a Child to be near their customers' children", we thought. We were wrong. Common sense doesn't seem common anymore.
The Kenosha Public Market did the right thing. They made the tough choice to deny somebody a spot at their market who might be a risk to their customers. If you're looking for the safest market you might choose this one.
Hopefully the Kenosha Harbor Market switches course and does the right thing.
Our advice for the day – If you own a business that attracts families and kids, do your best to keep child sex offenders away from your business as legally as possible.